---
---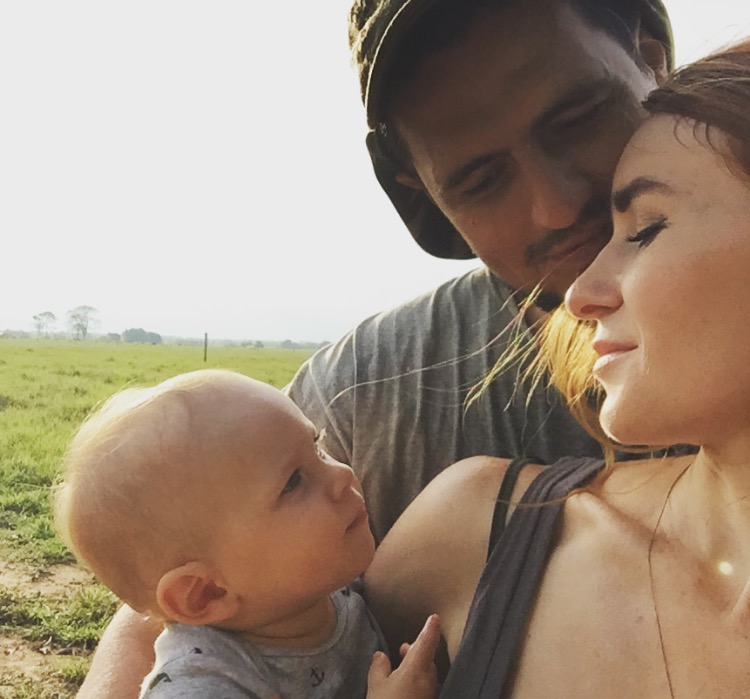 It's been three months.  Ninety-one days since I last saw your face and heard your voice on the other end of the phone, minutes before you made the decision to pull the trigger.
I go back to that Tuesday in December all the time.
I don't have a lot of questions like maybe other people in my situation would.  I know why you did it. I know what was the last straw for you.  I know all these things because I spent the last 6 months of your life by your side. I listened to every word you spoke, about life, about your family, about depression.
I knew you better than anyone. I knew you were serious. I tried to warn your family, I tried to tell them how to help you, but they didn't listen to me either.
When you pulled the trigger in front of your dad, I knew what message you were sending.
They called me an hour after I had spoken to you, 30 minutes after you had pulled the trigger.
I called your dad.  He was at hospital, you were in the operating room.  I was standing in an isle at the grocery store.
I ran out of the store and got in my car and I prayed.  I prayed for God to have mercy on you. Over and over.  I prayed that your heart would not stop beating until it belonged to Jesus.  I prayed for Jesus to reveal himself to you, in those few short breaths that you had left. I texted everyone that had been praying for you for the last six months to pray for God to have mercy on you. They did.
An hour later your heart stopped beating.
Those minutes following were strange. Shock and devastation collided. But I didn't feel hopeless, I didn't have that sinking feeling of despair.  I only had questions.
"God did you do it? Did you answer our prayers? Did you reveal yourself to him in that hospital room? Did you have mercy on him? Is he with you?"
"Because God if you didn't show up then nothing makes sense."
The last 6 months I spent with you by your side I had been praying for you.  While you slept the day away upstairs in your room, I spent hours in mine praying and fighting spiritual battles.  When things got really bad I called my family and my close friends and they would pray and fight for you as
well.

Then something happened.  After that dark, painful week in September, when everything seemed so hopeless,  the light broke through.  The atmosphere shifted.  Hope spread through your veins and you left  the apartment for the first time in a year.
You went to the ranch.  You were trying to move forward with your life. You began to dream again.  To make plans. To laugh. You were trying so hard.
Matteo and I followed you there. We spent our days together walking through fields, dreaming out loud, showing Matteo the world outside of those apartment walls we had spent so much time locked inside of.
Seeing Matteo so happy made you so happy.  Seeing you so happy made me so happy. And seeing how far you had come from being locked up inside that apartment to now moving freely on the ranch, I knew that God was moving.  I knew that He was reviving you.
From the moment our paths crossed over 3 years ago, I knew that God wanted you.  He was the only one that could reach you.
That night after your heart stopped beating, in my brokeness, I asked God to confirm to me that you were with him.
I opened the bible to this verse: "This is the confidence we have in approaching God: that if we ask anything according to his will, he hears us. 15 And if we know that he hears us—whatever we ask—we know that we have what we asked of him."
I asked The Lord for your salvation three years ago, on the phone with my mom.  I held on to that prayer through the ups and downs, through the good and bad choices.  I never stopped believing that God was going to reach you, somehow, in some way that only He could.
The day after you died my dad asked The Lord what was going on in that hospital room, in those 2 hours you were still alive.
"I was showing Andres his life and I was explaining it to him. Then I took him home."
I know without a doubt that was from The Lord, because that is exactly what you would have needed.  You would have needed God to show you the purpose of your life, because so many terrible things had happened to you.  There was so much you couldn't control.
You took your life because it had no value to you, but it was valuable to Jesus.  He died for you, that's how much you meant to Him.  That's why he revealed himself to you in that hospital room, while you were between life and death.
To me, you are the biggest testimony of God's Mercy, of God's relentless love that is unconstrained.
Of a Savior that is mighty to save.  Proof that no one is beyond reach, even in the the eleventh-hour.
You did not seek Jesus, there was nothing in your life that deserved His mercy, but He sought you, and He delighted to have mercy on you.
I had hoped for the story to be written differently, one with an ending that wasn't so mixed with grief, but even in the grief there is so much joy.  I know you are in Heaven with Jesus.  I know you are with our first baby.  I know you are finally home.  And I know I will see you again.
The prayers of God's people are powerful and effective.

You were a well prayed for man.  That makes all the difference.
"I have found that there are three stages in every great work of God: First it is impossible, then it is difficult, then it is done."